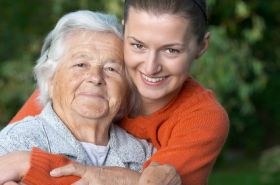 Testimonials
When asked what she liked most about Wind City Physical Therapy, Kari stated that, "The willingness to listen and help" were her top things. "I came in with leg and hip pain and was able to see results within 1 visit."
~ Kari
Jeremiah came to Wind City Physical Therapy with mobility and pain issues. When he first came to us he could hardly walk. His doctor struggled to figure out what was causing these issues. After working with Kathy Blair and being treated with trigger point dry needling he immediately noticed an improvement in his mobility and was experiencing less pain. He stated, "The staff and PT's are the best that I've ever worked with."
~ Jeremiah
"I had previously seen Kathy for migraines which I had experienced for at least 10 years and was on medication for. After being treated with trigger point dry needling I have not had a migraine for 2 years! Thank you Kathy for diagnosing the problem immediately and treating me."
~ Joellen